Table Talk
UCM's Back Porch Thrift Store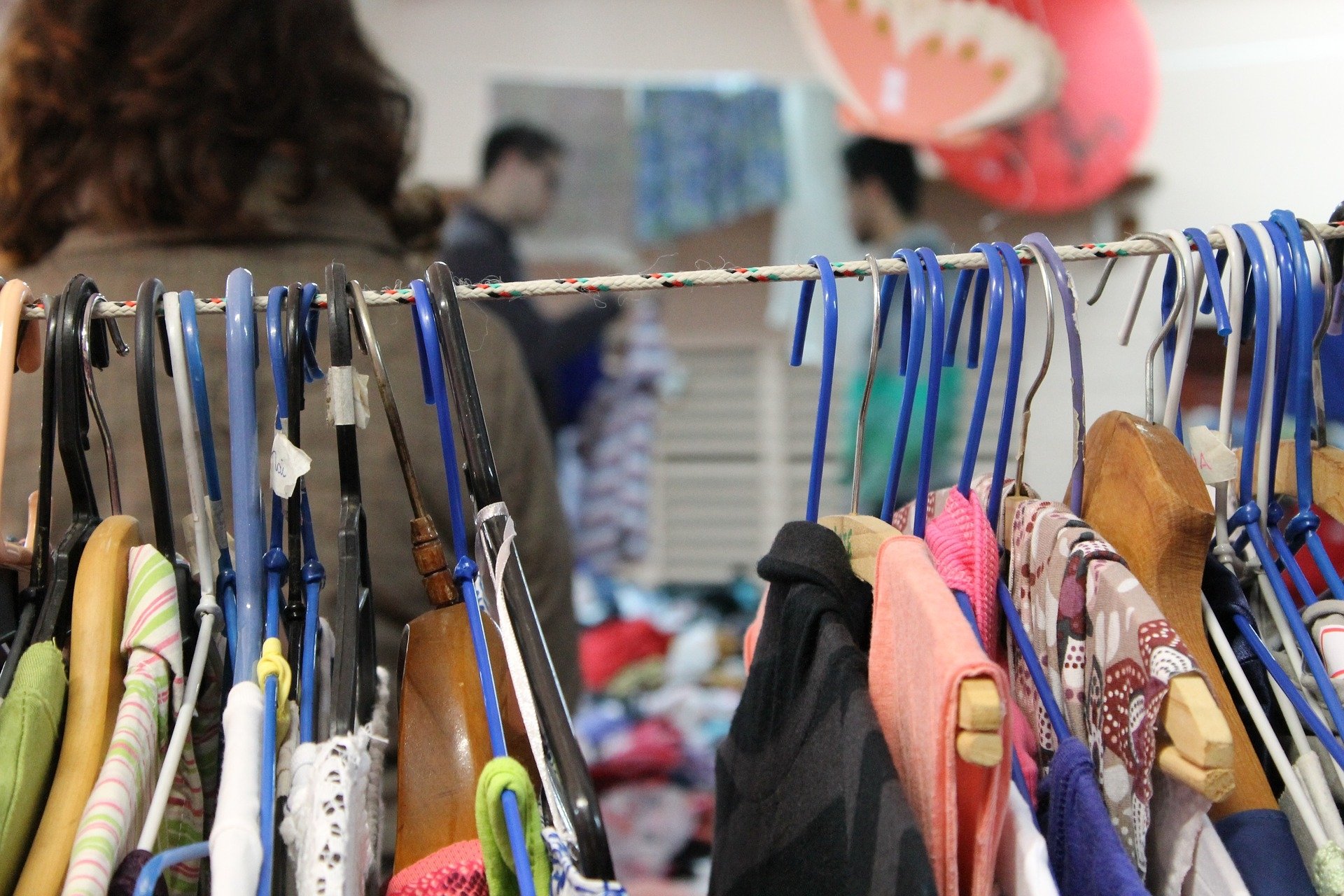 Primo's spotlights our partnership with local charity UCM's Back Porch Thrift Store, because 100% of their proceeds stay in our community – funding things like UCM's food pantry, Early Learning Center, and other efforts to help local families in need.
UCM's Back Porch Thrift Store is an upscale shopping boutique that sells luxury and vintage bargains as well as affordable necessities – it is not your grandma's thrift shop. You wouldn't think twice about buying a pre-owned car, estate jewelry, or heritage china… why not drop in to check out the deals!
8794 Sacramento Drive Alexiandria, VA 22309 Store Shopping Hours 10am - 6:30pm Monday - Saturday 12pm - 6:30pm 703-799-7015
St. Patrick's Day by Jean Tubridy
It seems like America is already gearing up for St. Patrick's Day! A friend sent me a picture of a placemat of a map of Ireland and its attractions from the Greek/Italian, Primo Family Restaurant, in Alexandria, Virginia. Needless to say, I went in search of Co.Waterford and Tramore on the colourful map. Much to my disgruntlement, I found just a little dot mentioning Waterford, while various other places like The Lakes of Killarney, Newgrange and the Yeats Country were highlighted. The small print advised 'Keep on the lookout for Leprechauns.'
Yesterday morning, I got an urge to go for a walk on Kilfarrissey beach, one of my favourite haunts since childhood. Driving out there, the Comeragh's were looking at their best, leaning in towards Tramore, or so it seemed. "Yes, Co. Waterford has it all," I said to myself, as I thought of a glorious few days spent hiking up in the magnificent Nire Valley last week, staying in Honora's Cottage, which I have watched blossom over the years from being a small craft shop and tearoom to become an absolute example of Irish hospitality, gourmet food and value par excellence.
Kilfarrissey was basking in sunlight. Its imposing cliffs were glinting and the waves were tumbling in, an absolute picture of Waterford's blue and white. A trawler was busy moving along towards Garrarus, with a halo of seagulls hanging overhead.
Up on the cliff, a lone horseman was cantering along and the gentle thud of echoing hooves could be heard down on the beach. It was one of those perfect scenes and I couldn't but think of how it epitomised so much of what defines Ireland. I wondered what Hollywood Movie Makers would give to capture what I was lucky enough to be experiencing.
I also thought that there could hardly be a better place for geography teachers to bring pupils to teach them about the features of the sea. Kilfarrissey has so much, sea stacks, sea arches, towering cliffs and, of course, magnificent views of the rugged Waterford Coastline.
Making my way back to Tramore, the leprechauns at Coolnacoppogue (Cul na gCopog translated as 'Ridge-Back of the Dock Leaves' from Irish) were sitting out in the sun, as they have been for twenty-five years now. Theirs is a story of creativity and romance, as the late Mr. Power's daughter told me so eloquently.
Soon after he retired, Mr Power, who was gifted with his hands, happened to come across a mould for making leprechauns. He thoroughly enjoyed his new pastime and he and his wife, Joan, built up a huge collection. He made them, while she painted them. No two ever came out of the mould the same and Joan painted each meticulously so a huge family of unique looking leprechauns emerged to live in the garden looking out on the Fenor-Tramore Road. Mr Power loved nothing better than to chat to the many, mainly American, tourists who stopped to take photographs of this amazing sight and regale them with stories and folklore about leprechauns in Ireland. Some time after Mr Power died eleven years ago, his wife, Joan, found great solace in carrying on with the work of both making and painting the collection, which is still such a feature of the area.
Back in Tramore, and looking out over the beach, I wondered if some of Mr Power's magical leprechauns were dancing on the Irish place mats in Primo's Family Restaurant, as breakfast was being served in Virginia, which is five hours behind us. I also wondered if sunlight was shining on the south-eastern part of the map, and beaming down on Tramore and its stunning environs.
Extraordinary Chocolate made by Extraordinary People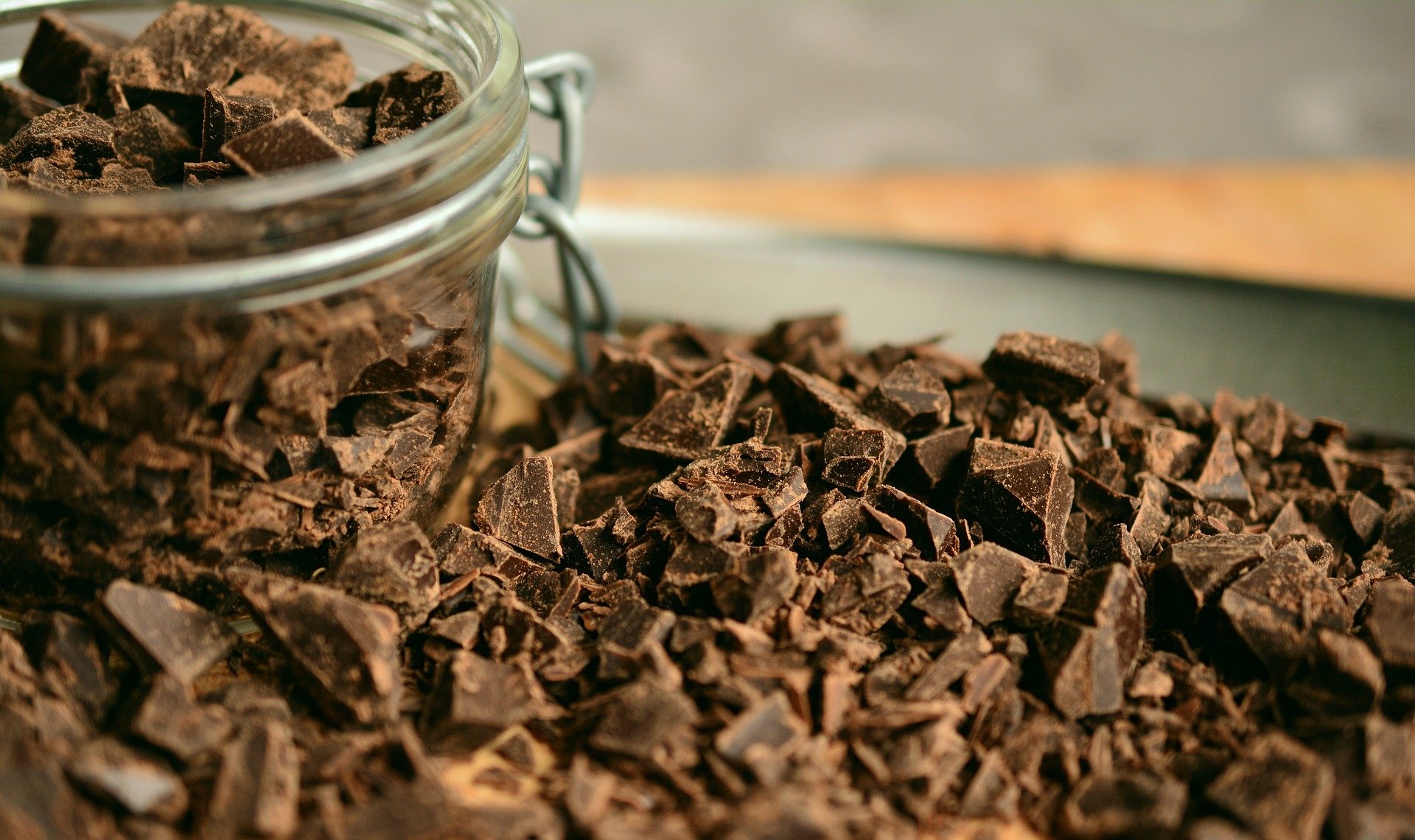 Cameron's is a chocolate and coffee shop in Fairfax that first opened its doors in 2013. Those who do not know the mission of Cameron's will discover a special facet of the business when they walk through the doors. The shop offers meaningful employment to individuals with various intellectual disabilities, and does so in a community setting that allows the workers to develop skills and relationships in new and exciting ways.
Cameron's Coffee and Chocolates, located at 9639 Fairfax Boulevard in Fairfax, is named after Cameron Graham. Her parents, Ellen and Jim Graham, created the business for their daughter to have a place where she could make a living doing a job that she loves. In doing so, they have opened this opportunity to other adults with disabilities in the area in need of a community. The program started in 2013 with just four workers, and now there are multiple teams that work every day with their job coaches and alongside non-disabled workers to make the many sweet treats that the shop has to offer.
While employed at Cameron's, the program participants have many opportunities to develop as working individuals. The purpose of the program is to help these individuals achieve a higher level of independence, which is done by having them to participate in increasingly challenging tasks in accordance with their skill level such as dipping chocolates or serving customers. In addition to everything that occurs in the shop, there are also many opportunities for activities in the area. Workers travel to the grocery store once a week using the CUE bus system, go to orchards in the NOVA area to pick the fresh ingredients for delicious seasonal goods including jams and salsas, and sometimes plan outings as a group on the weekend where they can have a new experience and hang out together.
The treats that the shop offers are ever-changing. Cameron's uses only the finest Belgian chocolate to create an array of delicious products. Among the chocolate selection, there is sure to be something for everyone with many types of truffles, caramels, solid chocolates, dipped nuts, and barks. The bakery offers a selection of muffins, cookies, bars, and cupcakes that have a new flavor every day, with additional gluten-free options on Fridays. For a caffeine fix, choose from a wide selection of flavored or unflavored coffee drinks as well as teas, green tea lattes, boba tea, and smoothies.
Due to the to the support of customers, donors, volunteers, and the community, Cameron's is currently expanding the physical store into the space adjacent to the original shop in order to create more space for the growing business. Adding more kitchen and training space will facilitate the continued growth of the business and employ even more individuals who will benefit greatly from working in an environment designed for them to be fully integrated in the community. Visit Cameron's and see it for yourself!